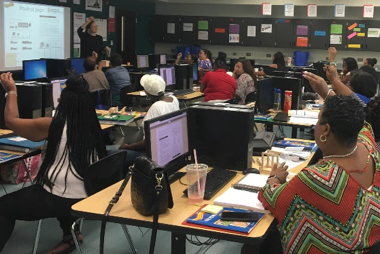 Summer is officially starting this week, but educators around the country have been hard at work during summer school helping their students bridge the gap during this crucial learning opportunity. Our trainers have been all over the country working with teachers, principals and administrators implementing custom summer school curriculum to meet their goals. We have been impressed by the dedication of the education professionals who are determined to help their students and believe in the Moving with Math Learning System to improve learning and achievement.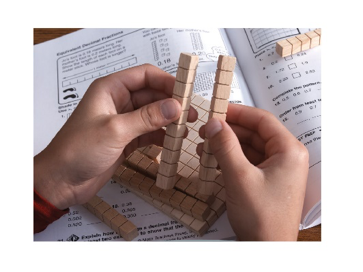 Over and over we heard administrators reminding teachers that summer school needs to be engaging and animated so that the environment is motivating. We worked with the teachers to help insure success by demonstrating our manipulative based lessons for those critical math concepts at each grade. All lessons use the Concrete-Representational-Abstract instruction method that help these struggling students truly understand the concepts so they can use it to build further knowledge. The teachers were enthusiastic and loved the scripted lesson plans that helped them maximize the use of the manipulatives.
Many of the summer schools are using our web based assessment to maximize their teacher's time, quickly pinpoint individual student weaknesses and develop a summer learning plan and then give them a roadmap for the fall. At a recent implementation workshop in Georgia, we were pleased that they found the system so easy to use and were excited by the detailed information it gave them as they developed their classroom plans.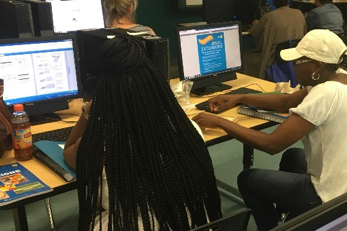 Most schools are also working on reading and loved that many of the lessons incorporate ties to literature. We shared some of our favorite stories like The Doorbell Rang and Apple Fractions and the many activities that they could do to tie math and reading together. Everyone left the workshops ready for the start of summer school armed with the tools to make it a success.
If you like to learn more about our proven program or interested in receiving a list of those key math concepts by grade just email us at info@movingwithmath.com. Happy summer learning!